Instruments
French Instruments
Harpsichord 02
Two-manual French harpsichord after François-Etienne Blanchet (1765), compass: FF – f''', transposing 392 Hz, 415 Hz, 440 Hz, 8', 4', 8', lute stop. Case of lime wood, painted upon a chalk base, inside red, outside black with elaborate gilding, natural keys of ebony, key tops of bone on ebony. The instrument has a splendid Rococo stand with carved volutes and acanthus leaves. The sound board is decorated with an egg tempera painting of vines and flowers by Eva Thomas.
❮ Harpsichord 01 |  List of French Instruments
---
Image Gallery
Just click onto any photo to view the picture gallery with larger images.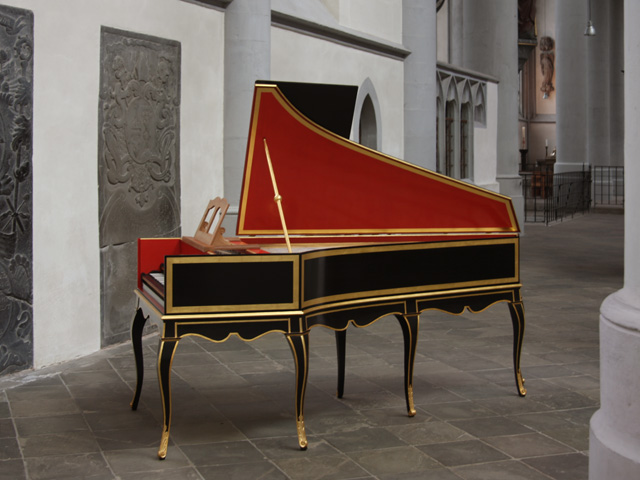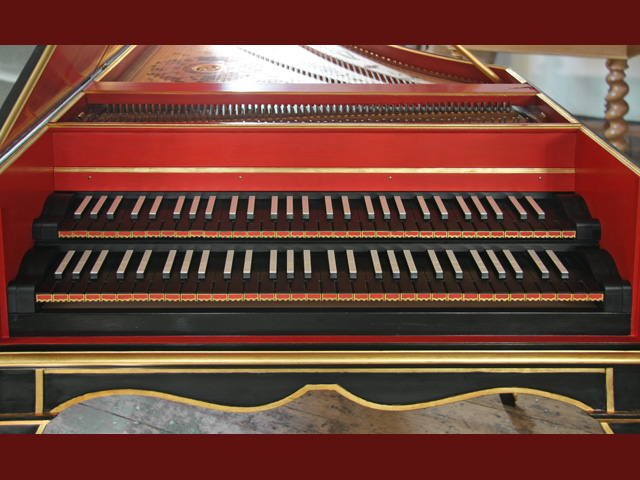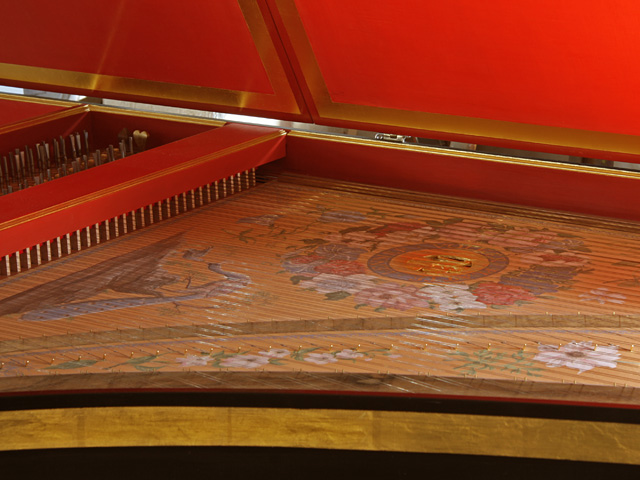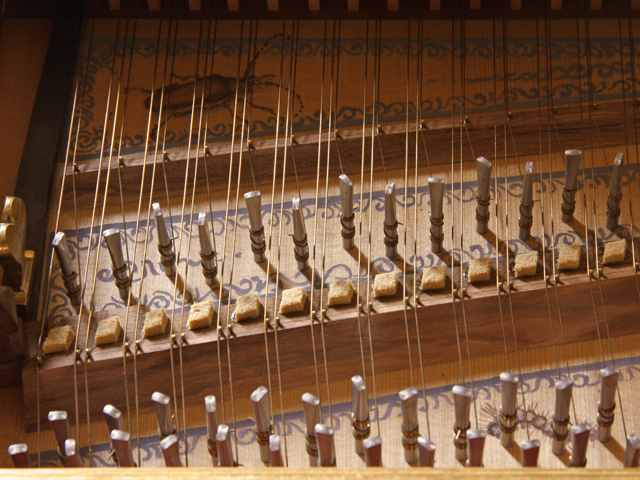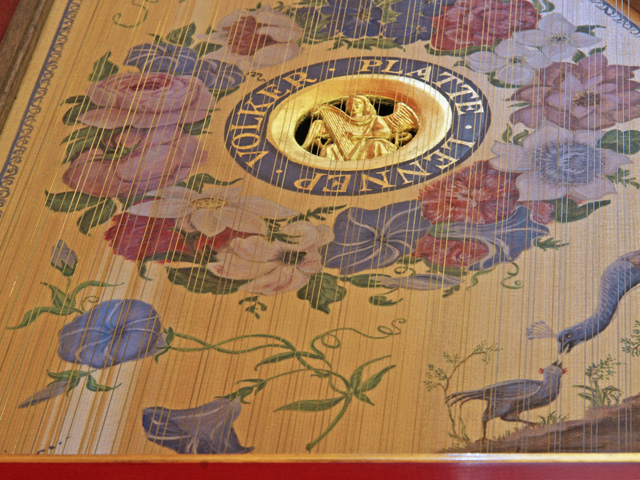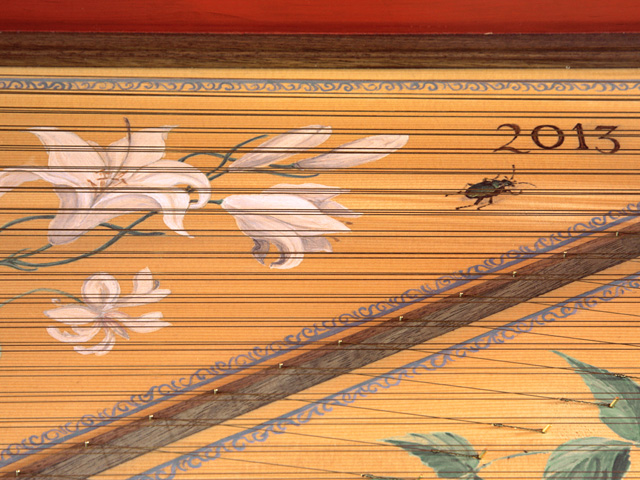 ---
Photos: © Volker Platte (except as noted otherwise)