Workshop
Most times several instruments are in construction at the same time – over there the raw case of a clavichord, aside of a nearly finished stringed harpsichord. For many customers I have documented photographically the construction of their instruments. At each stage of the building process I let any interested person look behind the scenes.
You can get some impressions from the photos shown here. And should you be interested in visiting me at Martinsgasse in Lennep, I would be happy to personally show you round through my workshop and to explain the instruments under construction to you.
---
News from my workshop
Shortly after completion: Polygonal spinet after Domenicus Pisaurensis. You can find further details under No. 02 of the Italian spinets on the page Italian Instruments.
(Just click onto any photo to view the gallery with larger images.)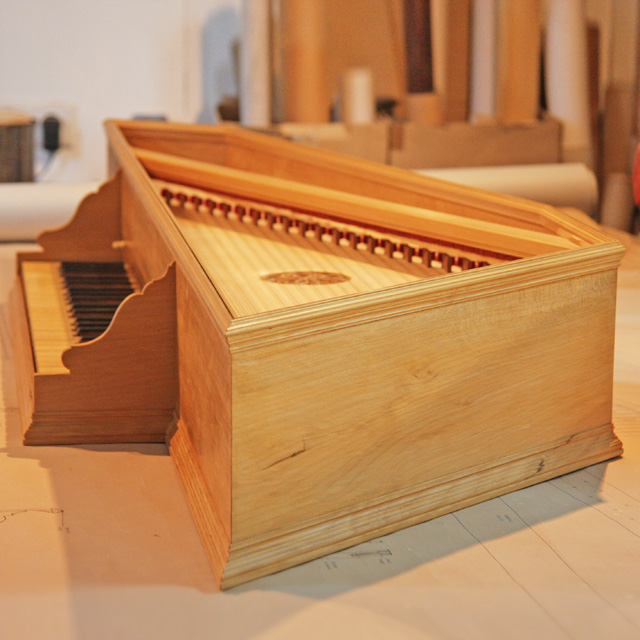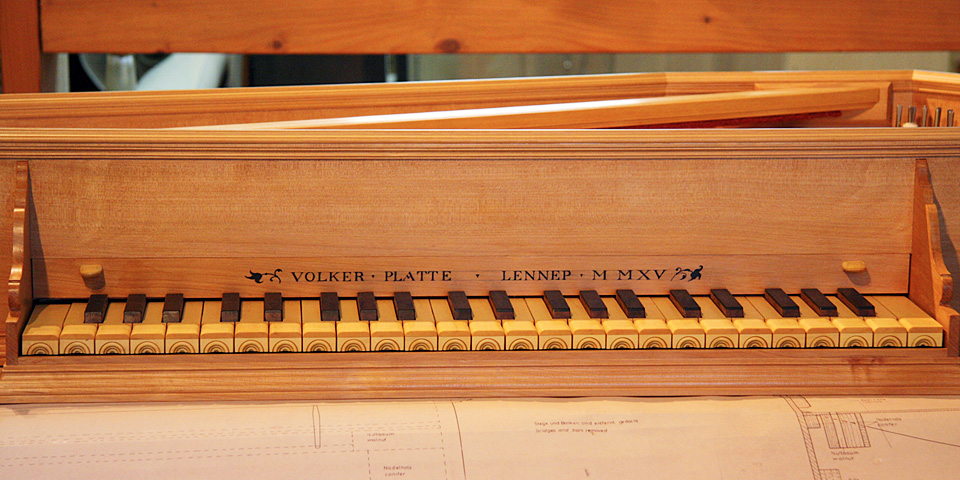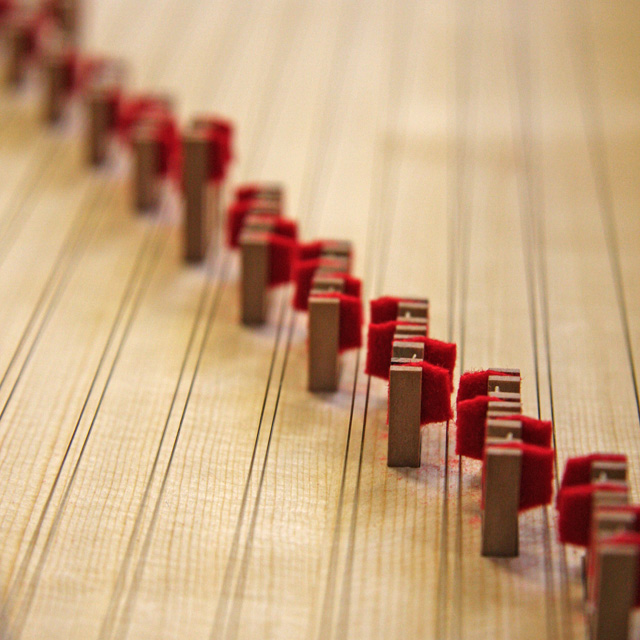 ---
Address and Contact
Volker Platte
Master Harpsichord Builder
Martinsgasse 4
42897 Remscheid-Lennep · Germany
---
Workshop Impressions
(Just click onto any photo to view the gallery with larger images.)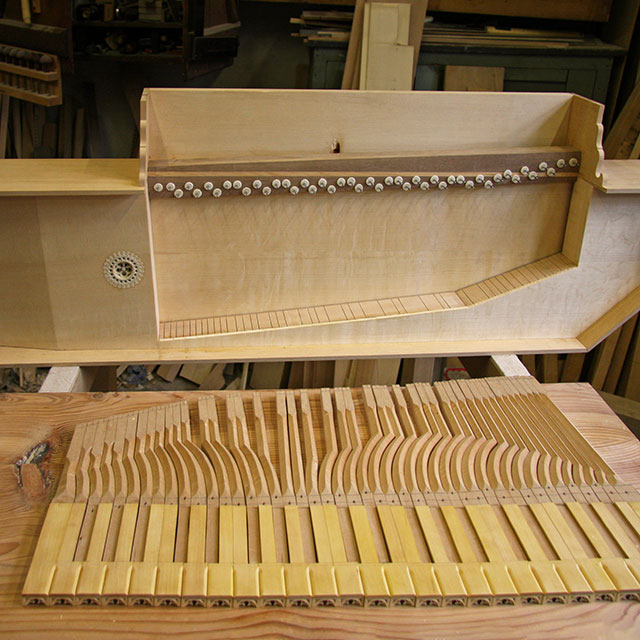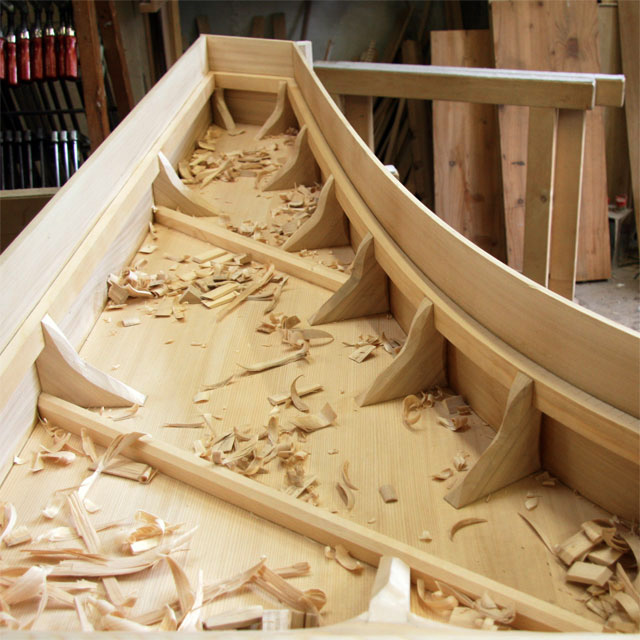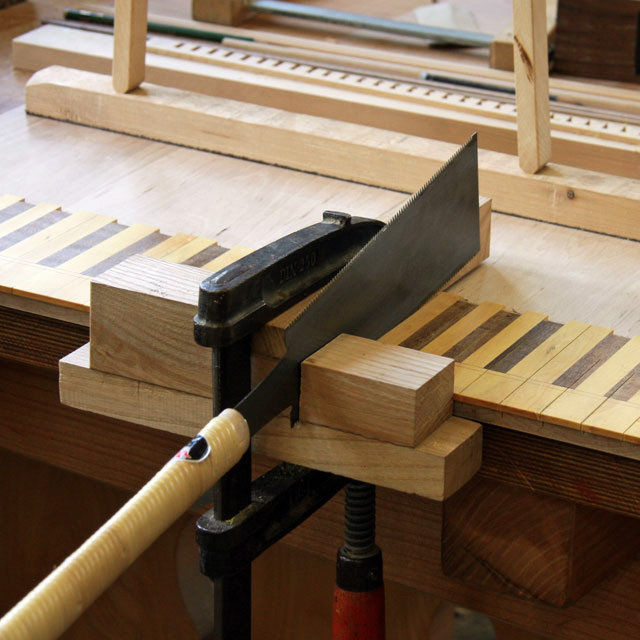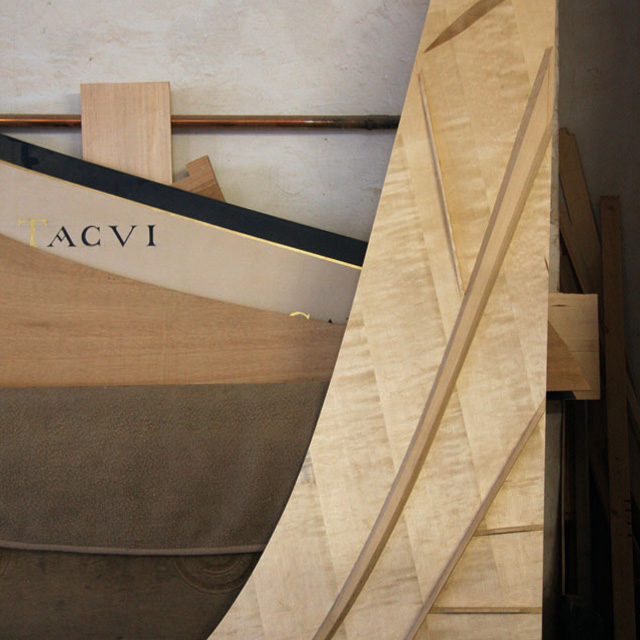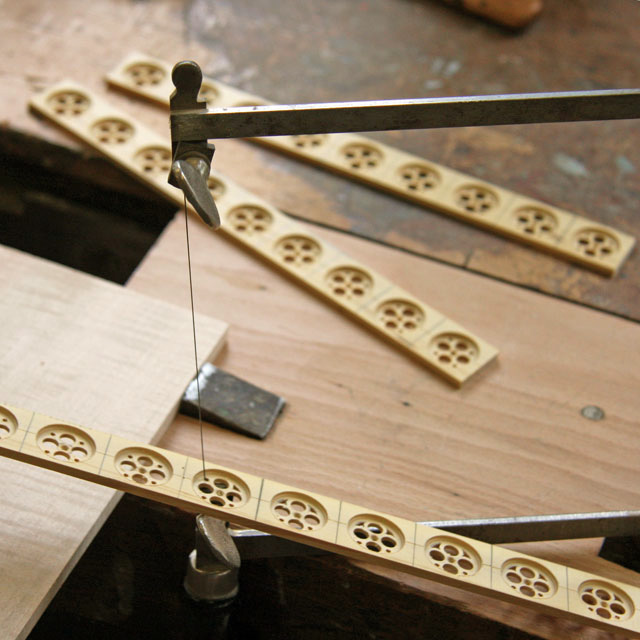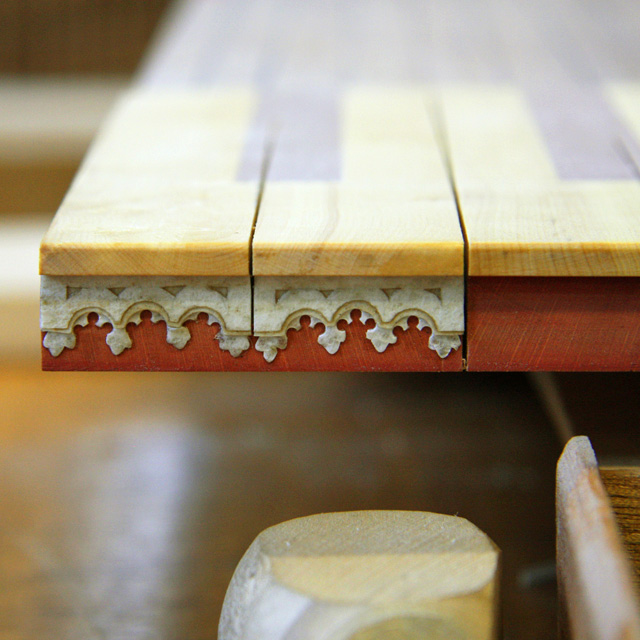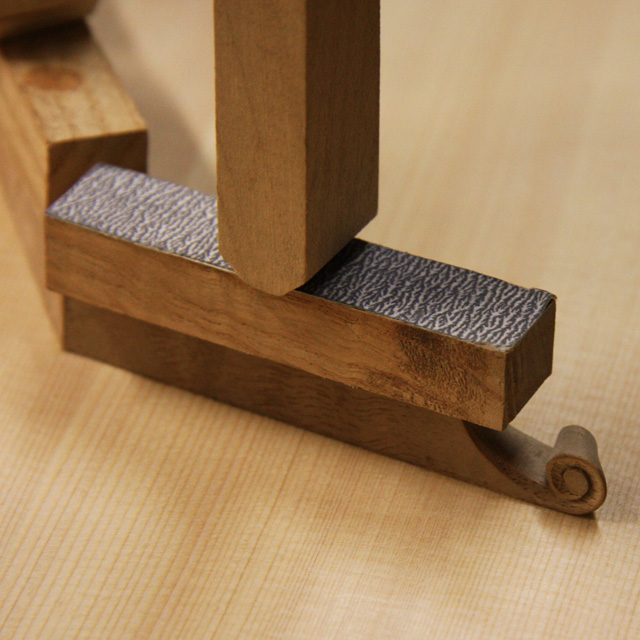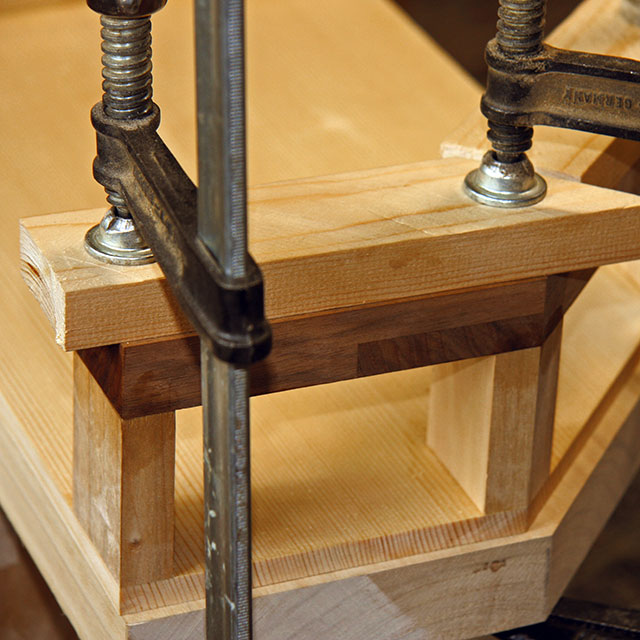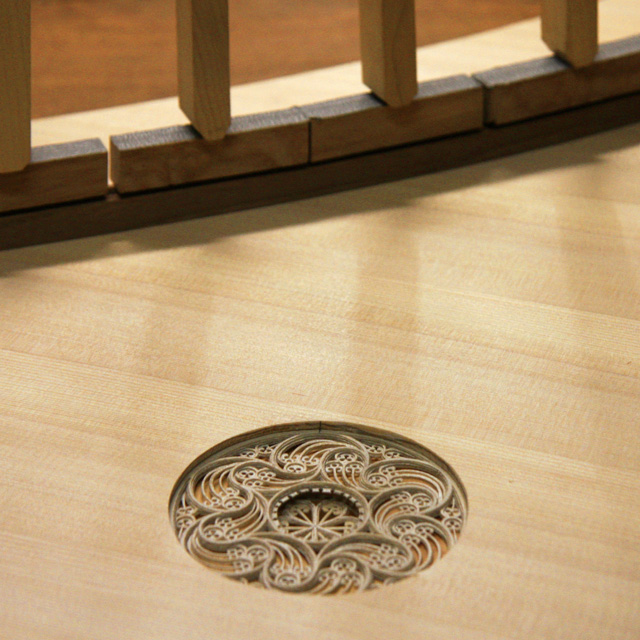 ---
Suppliers and partners
To guarantee highest quality I rely on dependable and high class suppliers and partners for special parts and services with whom I have been working successfully for a long time:
---
Approach and Routes
A click onto the map transmits you to the interactive Google Maps page.
---
By car
On Motorway A1 (E37) take exit 95a (Remscheid/Lennep), subsequently turn off onto the L58 in direction Remscheid/Lennep. After crossing the railways turn right into Lüttringhauser Straße. Follow straight on up to junction Mollplatz/Thüringsberg (Lennep Old-town Ring), there turn left and again right (Mollplatz). After 75 m turn left into the Gänsemarkt, the next turnoff to the right after approx. 100 m is Martinsgasse.
By railway and public transport
With the railway to Wuppertal Hauptbahnhof (Central Station). From there on working days local trains travel to the station Remscheid-Lennep every 20 minutes. From there it is an approximately 600 m walk to my workshop. To get there: please stay on the left on the street Am Bahnhof, from there turn to the right to Bergstraße. At the end of it turn to the left into Poststraße, at its end turn to the right into the street Mollplatz. Follow this street to the end and stay on the right. After 50 m turn to the left into the Gänsemarkt. The next turnoff to the right, approx. after 100 m, is the Martinsgasse.
---
Photos: © Volker Platte (except as noted otherwise)