Instruments
Italian Instruments
Spinet 02
Polygonal spinet after Dominicus Pisaurensis (1540) with reduced compass C/E – c''', 8', with brass strings, pitch a'=440 Hz. The thin-walled instrument is of cypress with elaborate mouldings and is inserted into an outer case. It weighs only 8,4 kg (without case) and can therefore be easily transported. Due to its full, rich sound it can also be used as a continuo instrument.
❮ Spinet 01 |  List of Italian Instruments | Spinet 03 ❯
---
Image Gallery
Just click onto any photo to view the picture gallery with larger images.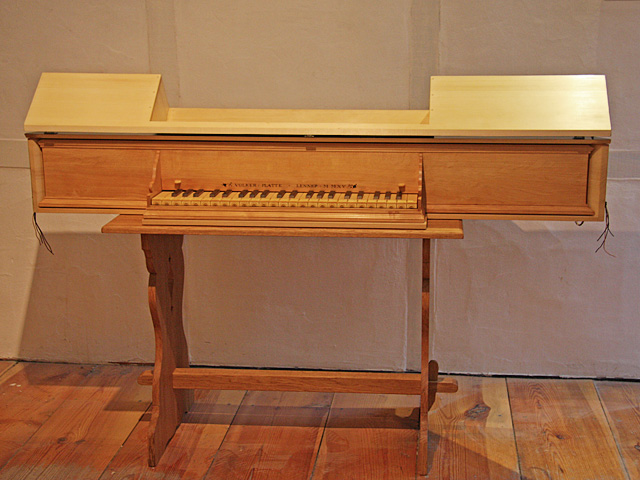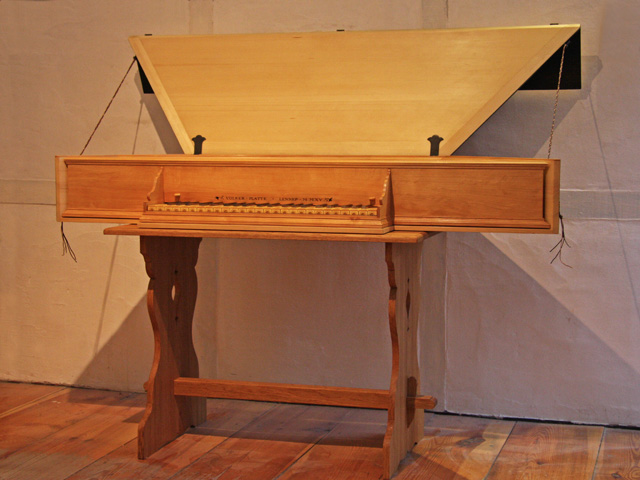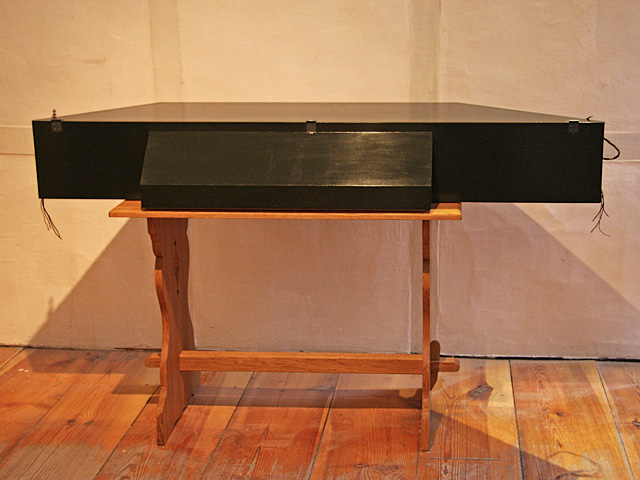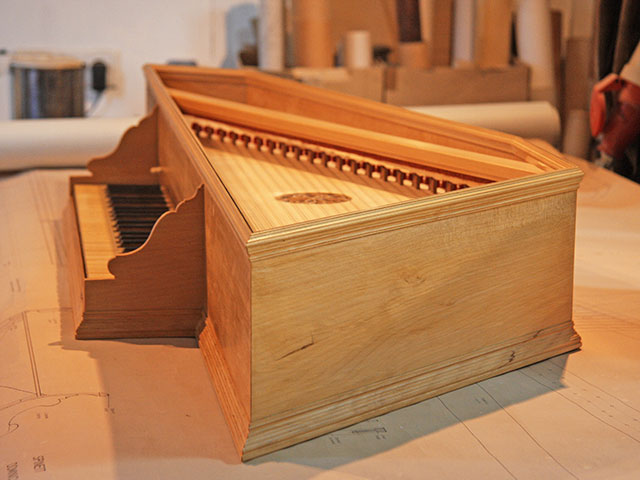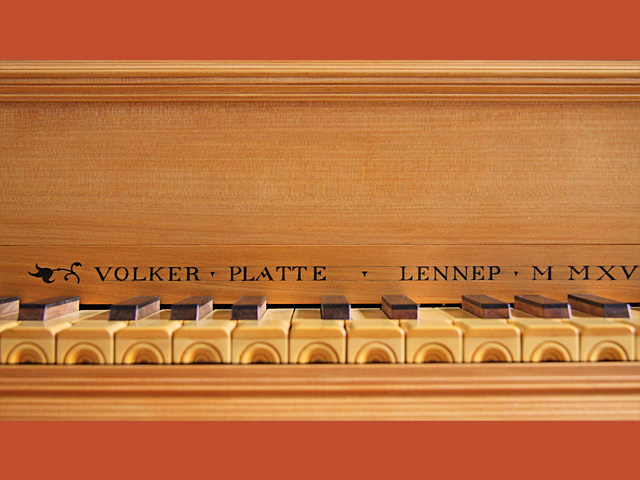 ---
Photos: © Volker Platte (except as noted otherwise)